Batsumi Consulting Engineers | With you till completion
Yserfontein
Our client contracted us to take responsibility for all civil and structural aspects of the project.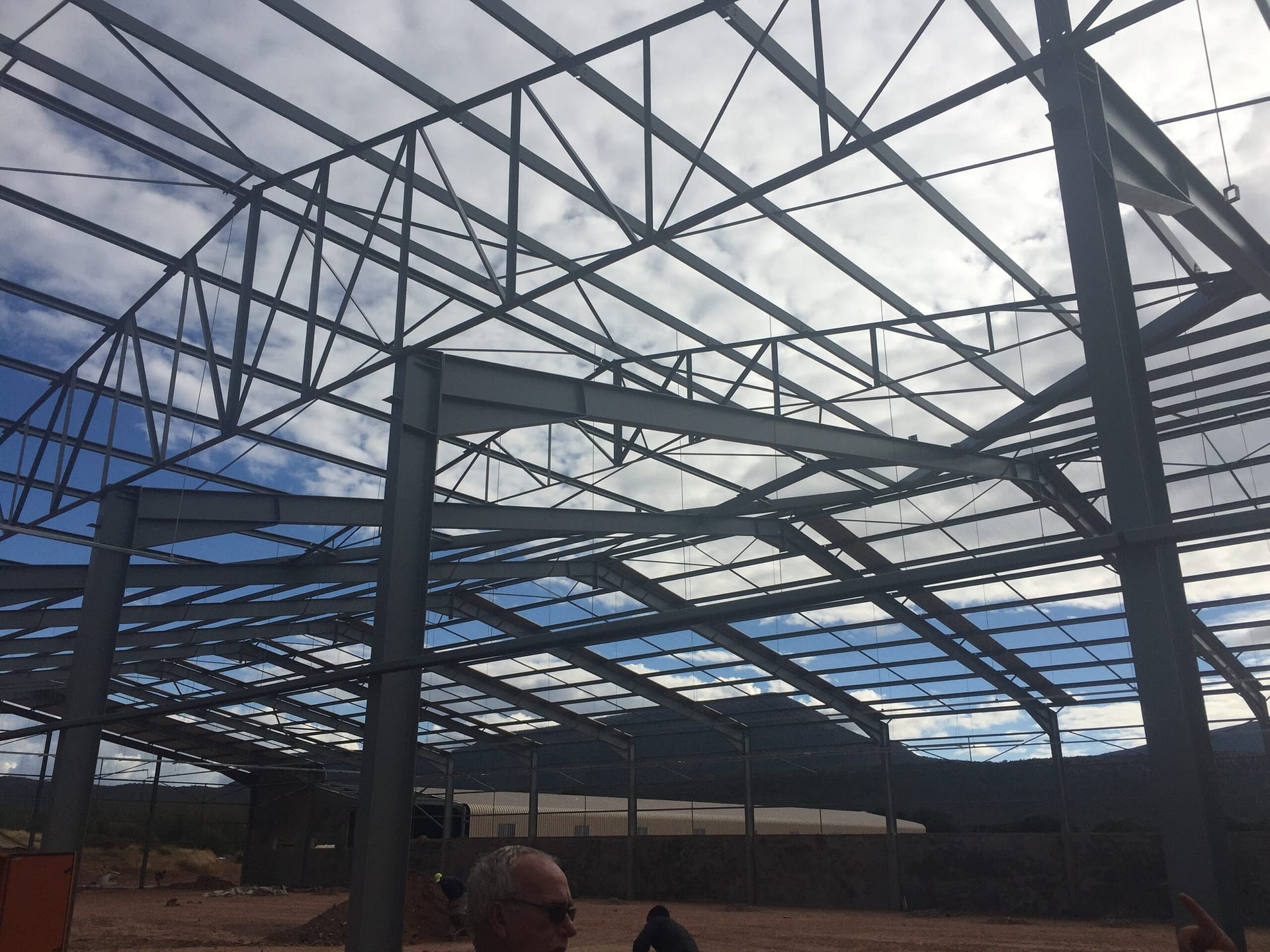 Ohrpak Citrus Packhouse
Our client contacted us to design a free standing pachouse steel structure of approximately 7500 sqm under roof area.
Conveyor Tunnel Refurbishment
We were requested to do a structural investigation on a conveyor tunnel due to severe visual damage.
House Projects / Developments
Typically on these projects we are responsible for foundation, slab and beam designs, in some cases structural steel designs form part of the project. 
Infrastructure / Bulk Service
Over the years we have been involved in many different developments and upgrades.
Mazda
Our client contacted us to assist in the revamp and face lift of their Mazda dealership in Bethlehem, South Africa. After the structural designs were submitted and approved, BCE also supervised the project to completion.
Design
View some of our many general steel structure designs. This was a new stair case design done by BCE for a client in South Africa.
Route D4169, Maroga Area
Community road upgrade from gravel to tar. A 2km section was completed at the time. Part of this project was road designing, project management and supervision, all done by Batsumi Consulting Engineers (BCE).
Sterkspruit Estates
New housing development: Services done by BCE: road, water, storm water and sewer designs. We also drafted all structural designs and supervised the project to completion.
Have a Project in Mind?
Let's Get It Done!